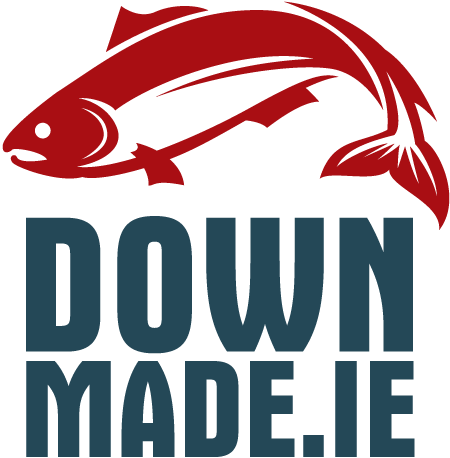 1900s Warrenpoint built Cretefleet – where are they now? | Season 3 – Episode 17
Floats
Mar 28, 2023
During World War I, the German U-boat fleet had sunk 5000 Allied Merchant vessels, creating a demand for an alternative shipbuilding material due to a shortage of steel. The J & R Thompson 'Old Point' shipyard in Warrenpoint, Co Down secured a contract to construct ten concrete barges, but ultimately only four were built, 'Cretefarm' 1918, 'Creteforge' 1919, 'Cretefield' 1919 and 'Creteforest' 1919.
Cretefarm Barge
The concrete barge 'Cretefarm' registration number 143180 was the first concrete barge to be built at Warrenpoint and launched on December 18, 1918. It was registered on May 1, 1919, and completed in June of the same year. A celebratory Champagne lunch was held at The Great Northern Hotel at Rostrevor, where speeches praised the breakthrough in shipbuilding technology.
The article 'A Concrete Legacy' by Conor Keenan on Bagenalscastle.com mentions the 'Cretefarm', like many other concrete boats was damaged during launch, when the vessel's bottom was cracked. It was towed to Dublin on February 24, 1919, by the tug 'Majestic' for further repairs in dry dock.
This barge was registered under various companies and travelled to Rotterdam, Hull, and Hamburg. However, it was continuously laid up and was finally removed from the Lloyd's Register Book in late 1927.
In 1929, the barge was sold to Banco de Crédito Gijónés in Spain and towed to Candás for use in their harbour development along with 'Creteforge' (also built in Warrenpoint) and 'Cretejetty' (built in Thornaby-on-Tees, UK).
'Cretefarm' was sunk at Candás harbour on Sunday, 13th July 1930, followed by 'Creteforge' and 'Cretejetty' between July and August 1930.
In 2001, the Cretefarm structure was incorporated into a larger harbour development in Candás, and as a result, the barge that served as its initial foundation is no longer visible and is considered to be buried at coordinates 43°35'24″N 5°45'40″W.
Creteforge Barge
'Creteforge' was launched on 5th March 1919 and first registered on 7th May 1919, registration Number 143194. She was completed in June 1919 and handed over to 'The Shipping Controller' and had recorded voyages to Boulogne and Dunkirk in 1920 and 1921.
Until 1927 she was mothballed on the Tyne and officially 'laid up' until being acquired by Banco de Crédito Gijónés for building the harbour at Candás, Asturias, Spain. She was towed to Candás in August 1935 where she was sunk alongside 'Cretefarm'.
Her bow was last visible in June 2001 and she is now incorporated in the harbour at 43°35'25″N 5°45'37″W.
Cretefield Barge
Cretefield with registration number, 143359, was launched in April 1919 and registered on 25th July 1919. She was sold to a Waterford based coal merchant, Messrs Geoffrey Spencer in June 1922 and used as a floating coal barge at Grattan Quay.
In 1966, she was sold to the Waterford Harbour Commissioners and later used as a pontoon at the C.A.P. Fertiliser facility at Belview, Co. Kilkenny.
She was offered for sale in February 1990 and purchased by Carlingford Marina Enterprises in what was their second purchase of a 'Crete Ship', having acquired the 'Crete Tug' 'Cretegaff' in 1988.
Today, she acts as the main Carlingford Marina breakwater wall and can be seen on Google Earth at 54°03'06″N 6°11'24″W.
Creteforest Barge
The Creteforest barge, registration number 143396, was launched on 28th June 1919 completed in September that year.
There was drama when she went aground inside Egremont Pier (Merseyside) in October 1919 and further drama on 17th June 1920, when her captain, Mr. Richard Fielding was killed in a hotel in Calais and the owner and maid subsequently arrested.
Creteforest was laid up in 1923 and acquired by shipbreakers Hughes Bolckow & Co. Ltd in June 1924. She was converted into a floating crane for dismantling HMS Lion a 1910 built battlecruiser and was deregistered on 18th September 1924.
She was dismantled in Blyth in 1925, and her hull was 'deposited' in the North Sea off the coast from Blyth.
Information sources:
A Concrete Legacy – Conor Keenan
Blythmaritimearchive.org
Bolckow Dorman Museum
Carlos A. Ramos González
Flickr.com
Hughes, Bolckow, Tyne – HMS Lion (1909 1923)
Informations-documents.com
National Maritime Museum of Ireland
Paul O'Farrell
www.thecretefleet.com
Credit : Our thanks in our research for this story to concrete barge expert Richard Lewis who will soon be publishing his book; 'The Life and Times of The Crete Fleet' www.thecretefleet.com
Do you have an Irish made project old or new you would like us to feature?
Contact Us