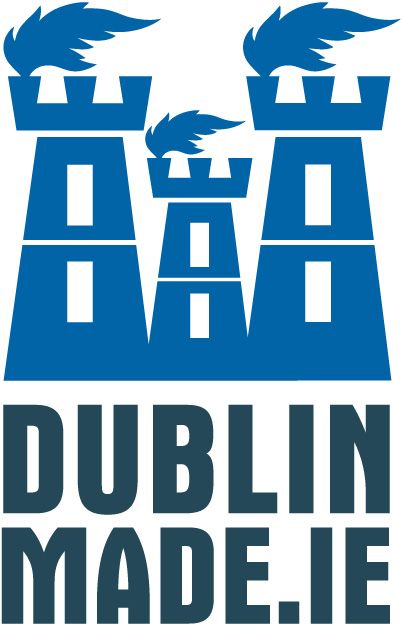 Bradys Castleknock vintage & classic car display | Season 2 – Episode 88
Wheels
Dec 16, 2022
A great display of vintage and classic Mercedes-Benz cars took place at Bradys of Castleknock, Dublin recently. They were launching the new SL model. On display at the event were five generations of SLs including the rare 1950s 300 SL 'Gullwing' coupe roadster valued at over €1 million.
Bradys of Castleknock was established in 1973 in Dublin but had it's roots in Cavan when Gerry Brady arrived from there to set up his auto business in the west of the City. He went on to develop the business, holding many franchises over the years including Volkswagen, Mazda, Mercedes and Seat. He also opened Brady's 24 hour service station on the Navan Road, Dublin in 1990.
Bradys is still a family owned and operated dealership and Ireland Made were hosted by Dealer Principal Enda Conefrey. He told us about the different unique and some very rare Mercedes-Benz SL models on display. SL stands for Super-Leicht (Super Light) and was first used for the 1952 racing car. The extraordinary lightness and aerodynamic efficiency made it the most successful sport racing car of its day, coming first and second at Le Mans.
Enda started with the recently launched the SL AMG in stunning 'spectral blue magno' with a similarly stunning price. While super sporty looking it offers outstanding technology, luxurious comfort and maximum everyday practicality. It does 0-100 km/h in 3.6 seconds achieved through a 2.0-litre inline-four turbocharged & mild-hybrid-assisted engine. Current price €265,950!
To start we went for the very rare 1950s Mercedes-Benz 300 SL coupe roadster produced from 1954 to '63. Favoured by many showbiz stars of the time one was also owned by 1960s Prime Minister of Northern Ireland Terence O'Neill. These cars are few and far between and in great demand not least because of its gullwing doors. With a 3.0 L (2,996 cc) overhead cam straight six cylinder engine when they come up for auction they achieve prices well north of a million Euro!
Next we went for the oldest car of the bunch – the 1955 190 SL inline four cylinder engine. This two-door luxury roadster was produced by Mercedes-Benz between May 1955 and February 1963. It was pitched as an attractive, more affordable alternative to the afore mentioned exclusive 300 SL. Mercedes-Benz said "it set the standards for a culture of comfortable travel with style and sporty elegance." Current value €250,000!.
Enda then went on to speak about the next generation SL – the 1967 SL 280 model nicknamed the "Pagoda". The car was given this moniker because of it's slightly concave hardtop. The comparatively short and wide chassis, combined with an excellent suspension, powerful brakes and radial tires gave the Mercedes-Benz Pagoda superb handling for its time. Added to this as the fact that the SL 280 was the first sports car in the world to be fitted with a rigid passenger safety cell and specifically designed front and rear crumple zones. The SL 280 had a 2.8-litre 170 BHP engine this model has a current value €150,000!
We finished with the Bobby Ewing / Dallas SL aka SL 500 in vivid red from the '80s made famous by the TV character Bobby Ewing (Actor Patrick Duffy). He drove one in the TV series which was highly popular and much talked about in Ireland. It was equipped with the 5.0-litre V8 engine and the top-of-the-range model could do 0 to 100 km/h in 7.8 seconds and a top speed of 225 km/h. The appearance in Dallas no doubt added to its popularity as 237,000 were built, more than any other SL before. Current value €80,000!
Sources of information
Beetle.ie
Bradysdublin.ie/
Telegraph.co.uk
Longfordleader.ie
Credit : Our thanks to Enda Conefrey, Dealer Principal Brady's of Castleknock
Do you have an Irish made project old or new you would like us to feature?
Contact Us