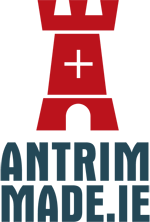 First Autogyro world circumnavigation Norman Surplus Larne, Co Antrim | Season 1 – Episode 48
Wings
Feb 15, 2022
The first rotary winged aircraft (called an Autogyro, Gyroplane or a Gyrocopter) flew in 1923, only 20 years after the Wright Brothers first took to the air. In the intervening 96 years until 2019, the Autogyro remained the last fundamental Aircraft type to have never completed a flight around the world.
Norman Surplus of Larne, Co Antrim originally took up that challenge in 2010 in an open cockpit version of the machine. Starting in his home town he headed east across Europe, the Middle East, Indian Sub-continent and SE Asia crossing 18 countries (the final count was 32 countries after completing the full, unbroken, circumnavigation in 2019).
Unfortunately Norman got stuck in Japan as the Russian authorities would not allow his unusual aircraft into their airspace.
Powered by a single a Rotax 914 Turbo engine, the 1600cc unit produces 115 horsepower. Normal fuel capacity tanks of 70 litres were supplemented by an additional 140 litre fuel bag. This gave the aircraft a range of 450 – 500 miles for a flight endurance of over seven hours flying time.
Norman used 2x GPS units for navigation and airport information for the entire world stored on three interchangeable SD cards. The engine and airframe had to be regularly serviced not least because of two emergency landings and a ditching in a lake in SE Asia.
Some services were completed by Rotax service centres and others by a UK CAA approved gyroplane service mechanic. There were also daily checks carried out by Norman of fuel tanks contamination (water ingress), oil and coolant levels, fuel and air filters and pumps. He would also check pneumatic pressures (of rotor trim system and pre-rotator system), tyre pressures plus full and free movement of all mechanical linkages.
After waiting for three years and travelling back and forth to Japan, in 2014 Norman had still not received Russian permission and was forced to ship the gyrocopter to Oregon in the US. From there in 2015, he flew across America and up into Canada with regular stops because of the aircraft range.
He then crossed the wild and dangerous North Atlantic, the first gyroplane ever to do so; island hopping via Greenland, Iceland, The Faroe Islands, Scotland and home to Co. Antrim.
In 2019 Norman was finally allowed Russian permission and revisited to complete the last portion of his full circumnavigation. He continued eastwards from Larne, over Europe and the entire Russian Federation, crossing the remote wilderness of the Russian Far East, the dangerous Bering Sea to Alaska, and then southwards through Canada and before finally reaching Oregon once again.
The complete unbroken circumnavigation from Oregon to Oregon had taken 9 years, at which point Norman had become the first person to physically fly a gyrocopter right around the world.
Since finishing in 2019, Norman has been writing a book – to be called "First Gyro" – describing his whole circumnavigation adventure, available, through online ordering, in 2022.
We are very sad to share with you the sudden and untimely death of Norman Surplus on April 19, 2022. Norman was a towering figure and an inspiration to us all for conquering personal adversity and completing his epic circumnavigation. We were delighted to be afforded the opportunity to celebrate his story here on Ireland Made. Our condolences to his family RIP.
Photos & video @Norman Surplus
Feel free to share on social media.
This post is copyrighted© to Ireland Made® Not to be copied or reproduced without permission.
Tech Specs
RotorSport UK MT-0
Engine: single Rotax 914 Turbo engine
Capacity: 1600cc
Power: 115 hp
Fuel capacity: 70 litres + 140 litre fuel bag
Range: 450 - 500 miles
Flight endurance: 7 hours
Written By:
Worldreach PR
Worldreach in collaboration with Ireland Made celebrates Irish transport past and present. We provide social media and international media relations, communications and advice for world record and other automotive, aviation, cycling & environmental events.
Do you have an Irish made project old or new you would like us to feature?
Contact Us