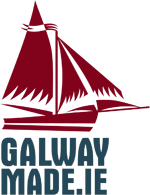 First Irish Woman to Solo Row the Atlantic Ocean 2022 | Season 2 – Episode 2
Floats
Feb 18, 2022
For many people endurance sports provide them with the defined benefits of improved fitness levels, better sleep patterns, a strong social circle and for many a sense of achievement from a certain amount of physical suffering.
But what of the next level for the 'ultra-endurance' people who walk, cycle and swim? What was once seen as the pinnacle of human endurance, the 26-mile marathon has been eclipsed by ultra-endurance events such as the Ironman Triathlon which features in order; a 3.86 kms swim, 180 kms cycle, followed up by a 41.8 kms (26-mile) marathon.
Incredibly in these modern times of extreme fitness, nutrition and equipment, the Ironman is now seen as a junior event of sorts as now you can up the ante still further and compete in events such as Greenland's 'Polar Circle Marathon' where you can even add on a half-marathon to run further on the ice to win a coveted 'Polar Bear Challenge.' If you prefer a bit of heat for your ultra-endurance activity, Morocco has the 6-day 250 km 'Marathon des Sables' (Marathon of the Sands) ultra-marathon through the Sahara Desert with temperatures ranging from 0ºC to +50ºC.
Closer to home, our own Dr Karen Weekes from Kinvara Co Galway, a sports psychology lecturer in MTU (Munster Technological University) is no stranger to endurance and ultra-sports achievements, here are a sample of her incredible achievements to date:
Kayaking
Circumnavigation of Ireland (first two solo females)
1,000 miles Lofotens (Norway)
Zadar to Dubrovnik (Croatia)
Trekking
K2 advanced base camp (Pakistan)
Kilimanjaro (Africa)
Mt Kenya (Africa)
Everest base camp (Nepal)
Kala Patthar (Nepal)
Solo Cycling
Trans Canada (Vancouver to Halifax) 4003 miles / 6442 kms
Alaska – Yukon – San Francisco
Nordkapp to Helsinki
Duo Cycling
Trans USA (San Francisco to Washington DC) – 3355 miles / 5400 kms
Bodo (Norway) – Galway (Ireland)
St Jean – Santiago de Compostela (Camino / mountain biking)
Sailing
Trans-Atlantic – Canaries (Africa) to St Lucia (Caribbean)
Trans-Atlantic – St Marten (Caribbean) to Azores (Spain) to Southampton (England)
Azores (Spain) to Galway (Ireland)
Acapulco (Mexico) to Baja (California)
Coffs harbour to Whitsunday islands (Australia)
Karen has now outdone all of her previous achievements as she is now poised to become the first Irish woman to solo-row the Atlantic Ocean.
Departing from Puerto de Mogan, Gran Canaria on the morning of December 6th 2021, Karen is on track after 75+ days and a 3,000 mile solo-row to reach Barbados.
For her solo-journey Karen has adopted the moniker #SHECANDO2021 which also has the aims of illuminating two of the UN Sustainable Development Goals, specifically 'gender equality' and 'life below water', which focuses on the conservation of oceans and marine life. The #SHECANDO2021 team are working hard to ensure these underpinning philosophies remain prevalent throughout the entire campaign.
In September 2021, just a few weeks before her departure, the Ireland Made team were in Co Kerry and caught up with Karen, her support team and 'Millie' her Rannoch 25 adventure boat as they made their final preparations. We were able to see Mille up close and talk to Karen about her preparations for the epic journey ahead.
For her epic solo-row, Karen chose a Rannoch 25 and named her 'Millie.' The Rannoch is hand-crafted in Essex, UK, CE Certified and regarded by the discerning offshore adventurer as being the 'the best in the business'. Rannoch Adventure pride themselves on their claim that for every ocean category they have entered, it has been won by a Rannoch boat.
With GPS tracking, updated every 30-minutes you can follow Karen's progress via the yb tracker – https://my.yb.tl/shecando As of February 17th 2022 Karen is 365 nautical miles from her final destination of Barbados.
Karen is able to post frequent video updates on her progress – https://youtu.be/Y3Wjl9EjpIY (February 15th 2022)
On behalf of Ireland Made we wish her well and a safe journey.
Information sources: shecando.org, rannochadventure.com, HamOnHil, ybtracking.com, polar-circle-marathon.com
Thanks to: Dr Karen Weekes
Feel free to share on social media.
This post is copyrighted© to Ireland Made® Not to be copied or reproduced without permission.
Do you have an Irish made project old or new you would like us to feature?
Contact Us