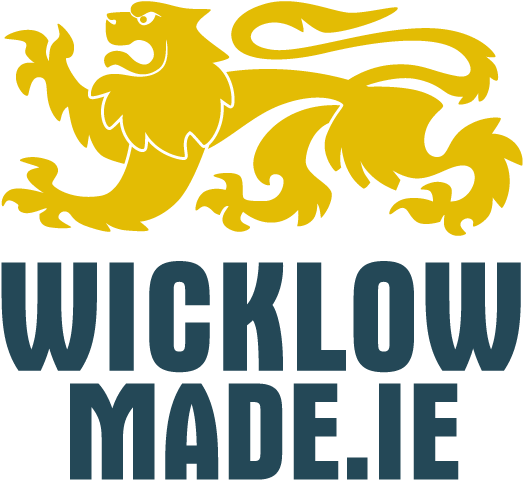 Irish Bedford 1963 Fire Engine Restored | Season 2 – Episode 78
Wheels
Nov 26, 2022
We all have a favourite vehicle, that special machine in our motoring lives that may not have been the best mechanically or even visually but which we hold cherished memories.

In the case of garage owner and part-time fireman David Cullen from Rathdrum Co Wicklow, his favourite machine was a fire engine. And not just any fire engine, the machine that he fondly remembered was a 1963 Bedford J2 appliance, that was lost to him for several decades until they were reunited once again by chance.

Our story begins in 1967 when David Cullen joined Wicklow Fire Service as a part-time driver/ mechanic and was stationed at Rathdrum Fire Station on Brewery Lane where he was assigned to a 100 hp 1963 Bedford J2 fire engine, registration number FNI 949.

As driver/ mechanic David knew every nut and bolt, nook and cranny, water pump, hose and piece of equipment on the Bedford as it was maintained in his repair garage to the rear of 36 Main Street, Rathdrum.

As a driver and mechanic for Wicklow Fire Service for almost 25 years, David had the opportunity to drive many different fire engines, but whenever asked, he always said his first, the Bedford registration number FNI 949, was his favourite.

He would say that while the later fire engines had more toys, automatic gearboxes, pumps that worked unaided, etc., that old Bedford had a place in his heart.

While David held a special place in his heart for the Bedford, it wasn't all positive memories as it was not an easy machine to drive or operate, apparently even the muscles of Popeye would have been put to the test when steering. The gearbox was equally difficult and was located to the left and behind the driver's seat, it was said by many that finding reverse was like winning the Lotto!

In conversation with this author, David's sons Pat and Seamus remembered back to 1978 when the beloved Bedford was replaced and went off to a local council yard, their dad always said it was like he lost a friend. And for many years to follow when the family were driving home their dad would often follow the back road for a peek into the council yard to see if his Bedford was still there and then spending the rest of the journey reminiscing.

Seamus remembers his dad's feelings for the Bedford as "even after it was disposed of, he'd still talk about it. It made that much of an impression on him," "most kids play at being firemen growing up, thanks to FNI 949 and dad, we got to play at being firemen with a real fire engine."

The Bedford fire engine that was held in such affection by David Cullen was popular in the 1960s with rural fire services in Ireland and the UK. The Bedford J2, on a 3-ton chassis, number J2 SZ2 187996 was manufactured in 1963 and in the same year rebodied and converted to a fire appliance, Serial No. 8431963 by HCB Engineering Ltd., Totton, Southampton. It was delivered to Wicklow Fire Service, registered as FNI 949 in 1969 and assigned to Rathdrum fire station.

HCB Engineering began manufacturing in 1933 from their factory in Southampton. Later know as HCB Angus they produced over 6,500 fire appliances for the UK domestic market and for fire services all over the world.

The company rebodied all the major brands of light & heavy truck and off-road vehicles and produced an appliance for almost every sector including aviation, chemical, military, pharmaceutical, refinery, Land Rover & Range Rover specials and the very capable and very large 6×6 Thornycroft Nubian.
HCB Angus ceased operations on 24th June 1994 and the last appliance built on order at their Testwood factory was a Mercedes 1124 AF (44) destined for the Dorset Fire Brigade.

How the Bedford came into Pat Cullen's possession and its subsequent restoration begins when he was installing a kitchen for Martin Thompson in 2007 and classic vehicles came up in conversation. Martin told Pat he had 30 fire engines in his collection and that he ran the Irish Fire Service trust. A visit was arranged shortly thereafter, and Pat brought his dad to see the collection.

They spent over five hours roaming from shed to shed and exploring the collection and in Pat's own words his dad was like a "kid in a sweet shop."

When the last shed door was opened, there sat FNI 949 the 1963 Bedford J2 and David Cullen was reunited with his long-lost friend.

After some space was cleared around the Bedford, David was able to clamber in and with a huge smile on his face reminisced about his 25 years of service and the men he had served with; Alan Jackson, Andy Belton, Billy Nolan, Dave Haughton, Eddie Murphy, Huge Cullen, John Houlihan Jr., John Houlihan Snr., Nicky Fogarty, Noel Kinsella, Peter Murphy and Tommy Dunne.

When Pat then climbed in and sat opposite his dad he was overcome with emotions as his childhood memories came flooding back, in his own words "the hairs rose on the back of my neck….of being in the cab with the crew". During their visit David asked to buy the beloved Bedford but his request was politely declined as the collection was not for sale at that time.

The Cullen's made return visits to the Irish Fire Service trust over the next few years, and Martin, David and Pat became good friends.

Rathdrum Fireman, David Cullen passed away on August 15th 2015 and as a mark of respect, his funeral cortège paused outside nos. 36 & 37 Main Street and the guard-of-honour fire engine sounded the siren.

Just two weeks later, Martin Thompson from the Fire Service Trust was in contact to say they were reducing their collection, and would Pat be interested in buying the Bedford? Pat jumped at the chance, a deal was made and by his father's 'month's mind' (requiem mass) the Bedford J2 fire engine was back again in Cullen's garage at the rear of 36 Main Street, Rathdrum, Co Wicklow.

Working in their shed between December 2015 and January 2020 Pat and his son Padraic began a total restoration of the Bedford. In this author's opinion, one of the very best restorations we have seen.
Pat began his restoration by spending two weeks just looking over the Bedford. His first task undertaken was the brakes. To remember where everything was to be re-located, he firstly sent the right-side front and rear sets of brakes to the UK for refurbishment. When these were refurbished and refitted he then sent the second set of brakes from the left side. Cylinders were cleaned & re-lined, new shoes, master cylinder and servos fitted and everything else was cleaned down and repainted.

The split rims, (the tire is held in place by a locking ring) were surprisingly easy to disassemble before being sent to Carlow Coatings for powder coating. Remarkably five of the original tires were in good enough condition and all Pat needed to replace was the front set and the spare wheel. As the Bedford was to operate in rural areas it was fitted with a spare wheel as original equipment, which is unusual in a fire engine.

Turning next to the bodywork, Pat made a new front bumper in a heavier gauge steel, then removed all the embossed (stucco) aluminium and where required replaced the mahogany woodwork underneath, especially around the rear wheel arches. Most of the aluminium panels were in good condition apart from a rounded rear back corner piece that just would not straighten. Brendan Tyrrell from Tyrrell Coachworks came up to Rathdrum and brought with him a sheet of aluminium and made up the rounded rear section to fit. Brendan also made up the front panel housing the headlights and with considerable skill both rear wheel arches.

The next big job to be tackled was the paintwork and Pat then TIG welded and filled several holes in the aluminium. He then etch and epoxy primed the bodywork in preparation for painting in his shed. He was unwilling to send the Bedford away to a commercial painter as it would have been very difficult to maneuver the engine back into his yard, due to limited space, as the mirrors would not be fitted.

Unfortunately, the first attempt to paint the Bedford was less than satisfactory. Pat then turned to John Mullane in Co Clare who in turn recommended Russian-born, Shannon-based aircraft painter Ruslan Bulatov. Ruslan travelled from Shannon to Rathdrum and over Christmas 2019 worked late nights on prepping the Bedford for paint. However, when he came to apply paint, it was quickly discovered the shed was too cold and the pigment was 'slipping' within the paint.

Ruslan headed back to Shannon and Pat and his pal Dave Armstrong set to work and after a few days of hard work and using a lot of insulation, a paint booth was built that could maintain 28 degrees of heat. Ruslan drove back to Rathdrum shortly after Christmas and despite crashing his car on black ice on the way completed his journey and applied several coats of fire-engine red paint to give the excellent finish as seen in our video.

Not only was the Bedford entirely restored to better than new condition, so too was the equipment, the hand-held lights, helmets, portable BSA engine pumps, the Bradley ladder, personal breathing apparatus, but also preserved is a large documentation file including the original brown logbook.
Pat has a long list of people to thank for their assistance with the Bedford, almost too numerous to mention.
Special thanks go to Martin Thomson for reuniting the Cullen's with the Bedford, Aiden Fisher for his assistance with parts and his invaluable HCB Angus archive, Dave Armstrong always on hand with a teleporter or on the end of the phone for sound advice. Carlow Coatings for powder coating the split-rims. Stradbally Ladders for the feet and wheels on the 9' 16" ladder Pat built. Liam Barton for the hose couplings. Brendan Tyrrell from Tyrrell Coachworks for the rounded rear corner aluminium panel, front light cluster panels and wheel arches. John Mullane and the very talented Ruslan Bulatob for his incredible spray-painting skills. Heartfelt thanks to all the people on Pat's fire engine Facebook page, you know who you are.

Pat would especially like to thank his wife Daphne for her patience and support, his son Padraic for holding spanners and polishing lots of metal and for researching the vehicle specifications for this article. His brother Seamus, the 'Facetime mechanic' who is looking forward to seeing the restored Bedford for the first time. His Mother, Eileen for constant encouragement and endless cups of coffee.

And last but not least to his Dad, David who in Pat's own words was "sitting on my shoulder on the cold Winter nights, guiding this chippy through the restoration of his 1st fire engine."

Pat's intentions are to get the Bedford on the road in the coming months and complete the necessary 'shake-down' tests. In summer 2023 you will be sure to see him and Padraic at shows across Ireland.
Check out our previous video – Wicklow shop and garage & Bedford J2 Fire Engine | Season 2 – Episode 70 – https://www.youtube.com/watch?v=1CStuF6fw4Q

Credit : Our thanks to all the members of the Cullen family, Rathdrum, Co Wicklow, Ireland
Do you have an Irish made project old or new you would like us to feature?
Contact Us