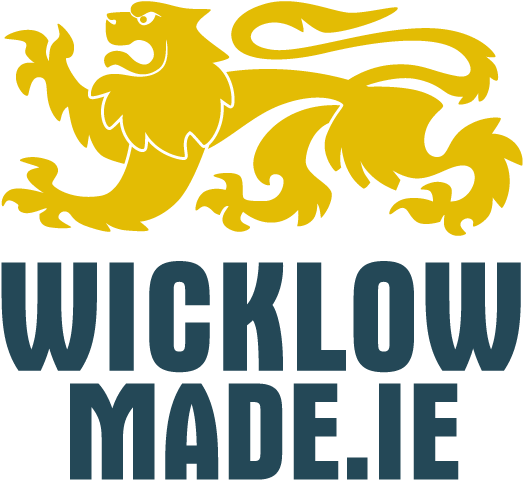 MG Metro to TVR S3 – Mission Accomplished | Season 2 – Episode 46
Wheels
Jul 22, 2022
We recently met with Stuart Anderson in Arklow, County Wicklow on Irelands east coast. On a recent warm day in June we took a spin around the roads of Wicklow and enjoyed the sounds and the smells from Stuart's 1993 TVR S3, that has been given the affectionate name of 'Trevor' by the family in a nod to the founder of TVR, Trevor Wilkinson.
While the UKs Blackpool is world-famous for its bright lights, promenade and Pleasure Beach, there was also 4-wheeled amusements to be found in the area as it was the home to sports cars company TVR Manufacturing Limited. The TVR company took its name from an abbreviation of the name of the company's founder Trevor Wilkinson – 'TreVoR'. Founded in Blackpool in 1947 as Trevcar Motors, Trevor Wilkinson built his first car in 1949 bringing together his own spaceframe chassis, the running-gear from a Morris 8, engine from a Ford 100E and his own design steel bodywork.
Recognizing by 1953 that manufacturing his cars bodywork in Glass Reinforced Plastic (GRP) was more cost-effective Wilkinson began fitting GRP car bodies from RGS Atlanta (acknowledged to be the first to use glass-fibre for car bodywork) to his own in-house chassis. After further development on GRP bodywork, in 1958 the Grantura was launched as TVR's first production car.
Throughout the company's history, what has stood the test of time was the proven TVR formula of a light-weight GRP body, hand built to order on a spaceframe chassis, with the engine at the front and rear-wheel drive. Added to this winning formula was a focus on 50/50 weight distribution and power to weight ratios. Until they began building their own engines in the 1990s, TVR utilised the engines of other car manufacturers including Buick, Oldsmobile, Coventry Climax, Ford and MG.
The TVR marque has produced some incredible cars including the Griffith 200 and 400, Vixen, Tuscan V6 and V8, 2500 and 3000M, Taimar, 3000S, Tasmin/ 280i, 350i, 390SE, 420 and 450SEAC, 400 and 450SE, S1, S2, S3 and S4, V8S, Griffith, Chimaera, Cerbera, Tuscan, Tamora, Sagaris and T400R/ Typhon.
Like many companies in the low-volume British sports car sector, TVR has seen its share of different owners and economic hardships and that story is still true in 2022 with rumors coming out of the Welsh valleys of a new TVR Griffith launching in 2024.
The TVR S3 featuring in our story was first launched in 1990 as a facelift of the TVR S2 and production of 887 units lasted until 1993. The S3 was a front engine 2-seat convertible with rear wheel drive. Power came from a naturally aspirated Ford Cologne V6 petrol with 170 hp available and a maximum speed of 140 mph.
Manchester native Stuart Anderson, now living in Arklow, Co Wicklow shared with us how hearing the noise of the TVR for the first time ignited his lifelong mission to own an S3. In his own words, "I had just passed my driving test and I was filling up with fuel in my MG Metro and a family friend rocked up to the petrol station in his TVR and completely deflated me and so I said, one day because of the noise, I'm going to own one".
As it is with many of us, life got in the way for more than a few years and so it was not until May 2021 when Stuart was able to accomplish his mission to buy himself a TVR S3.
What appeals most to Stuart is the car's colour of Woodlands Green metallic and the cream leather interior. In his search for the perfect car and being mindful of TVR's reputation for rotten chassis, Stuart sought out a car that had extensive, body-off chassis restoration work completed along with a photographic history. Assured that underneath the car everything was mechanically sound, Stuart bought his S3 as a rolling restoration.
Purchasing his TVR for £4,000 in April 2021 and in the process of negotiating the expensive VRT (Vehicle Registration Tax), (a story for another day, but he did get some money back) he discovered that the car was actually manufactured in 1992 and registered in 1993 and so can avail of cheap classic car road tax.
Spending to date is around €3k – €4k on parts. Completing a big service when he purchased the car of plugs, oil, filters, tyres, GasPro shocks and finished off the engine with red alloy rocker covers. The latest spend is an alloy racing radiator and red silicone hoses finish of the look of the engine.
When we asked Stuart what his S3 was like to drive, he described it as being basic, with no air-conditioning, massage seats or other comforts like a modern car. The steering is heavy at lower speeds. However, when you put your foot down the car "comes alive" and the feeling while hard to explain is best described as having a 'fizz' with the noise intoxicating. Even the smell of the S3 can stimulate Stuart's emotions as he describes the olfactory effect of "oil and petrol and all that good stuff". Stuart goes on to enthuse "It is the complete opposite of modern cars and a complete immersive driving experience" and "after an hour or so on winding roads, you really know you have had a workout".
What Stuart dislikes about his S3 is having to buy batches of expensive parts from the UK, blaming Brexit. Also, the current scuffed condition of the paint and the scratches on the GRP bodywork is not to his satisfaction and he intends have this refreshed in the UK next Winter.
As for the list of things he likes about his 1993 TVR S3, the list is concise and full of emotions. The lines of the car's GRP bodywork appeal to him and while the car is often confused in photographs with a Porsche, Stuart is adamant it is NOT a Porsche! The colour and the interior are both firm favourites and also that it is a 2-seat British sports-car and was built in Blackpool just 50 miles up the road from Stuart's birthplace, means the car reminds him of home.
For Stuart Anderson his TVR S3 is a mission accomplished! The roads of County Wicklow await…..
Sources of information:
1. 1001 Cars you must drive before you die
2. Neil S3
3. SG2012
4. Vauxford
8. Zergo512
Do you have an Irish made project old or new you would like us to feature?
Contact Us