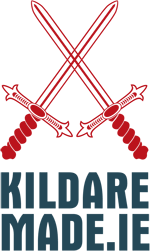 UN peace-keepers protected by Irish Armoured car in the Congo early '60s | Season 1 – Episode 90
Wheels
Jul 18, 2022
With the onset of World War (WW2) it was quickly realised by the Government that Ireland had left it too late to order Military equipment. Disagreement between the Departments of Defence and Finance had caused the delay. Due to a shortage of armoured vehicles world wide during this period, the Irish Army were forced to look to native manufacturers. It wanted to fill a gap in its Cavalry Units and manufacture armoured cars in Ireland.
An Irish Army Cavalry Corps officer Commandant J.V. Lawless designed an armoured car based on various truck chassis that were then built in Ireland. In 1941 Thompson & Son, Carlow were chosen to build twenty eight armoured cars. Twenty one of the armoured cars were built on new chassis and the other seven built on Ford light lorries withdrawn from service. While there appears to be no concrete information about the exact chassis used they were possibly Ford E83W aka Fordson 10cwt light trucks. There were already used as scout cars by the Irish Army. These armoured cars were given the name Ford Mk. 6s or Mk. V1 as Thompson had previously built Mk. 5 armoured cars.
The Mk. 6s had an 85 horse power Ford V8 3,621 cc engine with a top speed of 65kph (40mph). Also the Mk. 6s were said to be very hard to control due to the having such narrow wheels and two wheel drive. This and their tall heavy body meant they were only to be operated by highly experienced army drivers. More importantly they offered limited protection to the three person crew as their skin was not armoured plated. This was due to a shortage of armoured plating so 1/2 inch mild steel plate was used instead. They did have a in a rotating turret. The three person crew comprised a commander, driver and Gunner.
The Mk. 6s were armed with aging 1912 designed Vickers .303 machine guns mounted in the turret. These guns were more reminiscent of the First World War. Vickers gun were ball-mounted to swivel in all directions, including upwards against air attack and steeply downwards to repel boarders. We have read that this ball-mounting was subsequently adopted by the British for their Ferret scout car.
While the Mk. 6s were mainly used on manoeuvrers in Ireland they were involved in a much more challenging and dangerous mission at the start of the 60s in the Congo. Following independence of that country from Belgium on 30 June 1960 the Republic of the Congo rapidly descended into civil war. Katanga province declared secession from the central government and war ensued. The United Nations (UN) intervened on a peacekeeping mission and Ireland asked to contribute troops to the ONUC (United Nations Operation in the Congo) designated operation This was the first complete Irish Defence Forces unit to serve overseas. On the ninth of November, nine Irish personnel were killed in an ambush near Niemba. Following the ambush eight Ford Mk. 6 Armoured Cars were deployed and they were involved in various armed clashes.
Never designed with an African war in mind, their cramped cabins became ovens under the tropical sun, despite the installation of an air-blower. Also their high silhouette must have presented an excellent target for snipers. The Mk. 6s gave noble service, and when the Irish U.N. contingent left the Congo they were taken over by the U.N. there. In 1964 six of them were handed over to the Congolese Army.
The Mk. 6s were finally retired in the early 1970's after over 30 years service. One was retained by the Irish Army in the Curragh and the balance sold by public auction. Some were sold to an English collector and others to now closed Grange Cavern Museum in Wales. Today one is completely restored and operating like new at the Irish Army Curragh base and it has been seen in operation at public events. In 2016 on the 100th anniversary 1916 Easter Rising the restored Mk. 6 in ONUC was proudly paraded in Dublin. Unfortunately some of the Mk 6s had a more ignominious end with their rusting hulks to be seen in the Congo and Ireland.
Sources of information:
1. Britishpathe.com/video/departure-of-irish-troops-for-congo
2. Forum.irishmilitaryonline.com/]
3. Geocities.ws/irisharmoredvehicles/Ford_Mk5.html
4. Igp-web.com/Carlow/thompsons.htm
5. Pdst.ie/
6. Peacekeeping.un.org/en/mission/onuc
7. Thompson of Carlow
This post is copyrighted© to Ireland Made®
Not to be copied or reproduced without permission
Do you have an Irish made project old or new you would like us to feature?
Contact Us