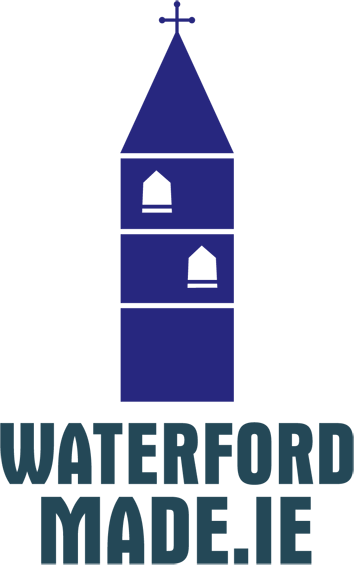 Waterford keeping classic car restoration skills alive | Season 2 – Episode 41
Wheels
Jul 06, 2022
As the classic and vintage shows roll out over the Summer months enthusiasts and the public alike are in admiration of the ongoing maintenance and restoration required to keep our transport heritage on the road. However, it has been said by many that the skills required to carry out this important conservation work are being completed by an ever aging group of people.
Back in 2016 one man recognised a major change was required to preserve and grow restoration and conservation skills for the classic vehicle scene. That man was Pat Bolger and his plan was to establish a Classic Car Restoration course in Waterford's (WWETB) training centre. The Waterford Wexford Educational Training Board (WWETB) was established in July 2013 and tasked with delivering a range of adult education and training programmes, Post Leaving Certificate Courses (PLCs), Youthreach centres, Outdoor Education and Youth Services.
How the course came about in Pat's own words; "it started from an idea in my head for a few years and thanks to pestering management here (WWETB) who liked the idea any way, we managed to put a course together that's mostly a hands-on experience."
Pat is now the Course Instructor and he started his own career at the same location with ANCO on the first panel beating apprenticeship course in Waterford back in February 1978 and now he finds himself back again over 40 years later to teach the hand-skills required for classic vehicle restoration.
Trainees ranging in age from 19 to 72 years begin their course on the wing of a car and learn bare metal repair without the use of fillers. Pat goes on to outline the learning process on the course, "as you can imagine it takes time to teach each learner the hand skills to do bare metal repairs, metal fab, welding, brazing, filler, primer, paint, buffing and polishing and strip and rebuilding. It doesn't leave a lot of time for work on the cars so it's a slow process but it's worth the effort to get a good result. We have a few cars in different states of repair so they get a chance to take on different jobs along the way."
In our research for this article Pat shared with us that the most recent car completed by the trainees was a bare metal, nut and bolt restoration of a 1968 Volvo Amazon. He also described how the trainees were tasked with spray painting a 1941 Chrysler Windsor as they may never get another chance to paint such a curved car.
WWETB offers two courses, a full time 20 week restoration day class and a 24 week two nights a week evening class. Both classes are backed and certified by City and Guilds. To date over 200 people have gained their course qualifications from Ireland's only classic car restoration course.
The annual classic car restoration course showcase day is on July 9th 2022 at the Waterford WWETB centre. The showcase will feature cars, vans, motorcycles, and scooters in various stages of restoration and completed vehicles along with some vintage farm machinery as a celebration of the works completed by the course trainees who have taken part in either the Classic Car Restoration day or evening courses and the Agricultural Mechanics Apprenticeship. At the event trainees who have completed the recent day and evening courses will be awarded their certificates and the workshop will be open for members of the public.
Do you use a Jubilee clip in your workshop? Check out our downloadable tribute print to this great tool https://irelandmade.ie/shop/
Sources of information:
1. Pat Bolger
2. Waterford and Wexford Training and Education Board (WWETB)
3. www.waterfordinyourpocket.com
This post is copyrighted© to Ireland Made®
Not to be copied or reproduced without permission
Do you have an Irish made project old or new you would like us to feature?
Contact Us