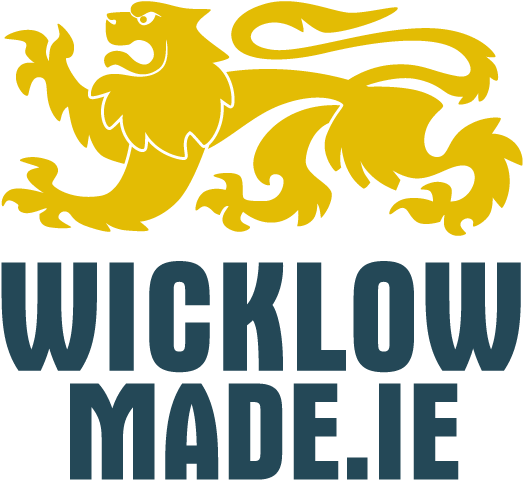 Wicklow's Best Kept Secret – Coolakay Agricultural Heritage Museum | Season 2 – Episode 18
Wheels
Apr 15, 2022
What do you really know about County Wicklow? You may know how big it is at 2,027 km2 (783 sq mi), you may know it as the 'Garden of Ireland' for it's beautiful scenery, mountains, woodlands and lakes and you may have visited Glendalough. But not a lot of people know that Co Wicklow was the last to be formed of the traditional 32 counties and in 1606 was 'shired' from land in counties Dublin and Carlow.
And most of all, you may not know Wicklow's best kept secret, Coolakay Agricultural Heritage Museum located on the road to Powerscourt Waterfall (R760) just 4 kms south of picturesque Enniskerry village and a very accessible 26 kms from Dublin city centre.
The heritage museum is owned by sheep farmer Robert Roe whose family have been farming this land since the 1800's. As an agricultural historian, Robert opened the museum in 1989 to preserve the heritage of Irish farming and to house the large collection of agricultural machinery collected by his great grandfather.
The earliest item of farm machinery in the museum dates back to 1794 and Robert's collection follows developments in Irish agriculture from the 1700s beginning with manual tools, horse-drawn equipment, sickles, scythes, reaper and binder, progressing to the trailer-bagger-combine and then on to the present day and the self-propelled combine with just a single operator, whereas in the past with horse-drawn equipment up to 20 workers were required to bring in the harvest field.
The Coolakay heritage collection includes mowing machines, drill grubbers, potato planters, corn seed drill, a root pulper and slicer and a very rare 80 year old hay bogey in original condition and used by Robert's uncles on the farm.
Every item in the collection is in a constant state of either restoration or preservation and visitors can see for themselves the level of care and attention to detail given by Robert. Even his current farm tractor is a well-cared for 1984 Deutz with only 1,400 hours on its original tires.
There is a large display of household artefacts including a very rare Wicklow kitchen dresser, churns, kitchen appliances and the typewriter of former Taoiseach (Prime Minister) Charles J Haughey. You will have to ask Robert how it made it into the collection!
Each machine in Robert's collection is cherished and many have spent their working lives on the Farm, the 1977 Wicklow registered Land Cruiser began working at Coolakay in 1985 and after 32 years of toil it went into storage before a nut and bolt restoration began in 2017. We will be featuring this wonderful restoration on a future Ireland Made video.
At the last count Robert reckons he has 27 tractors, including 7 or 8 grey Fergusons dated back as far as 1946 and upwards, a couple of Fords including a 1953 50th anniversary golden jubilee, 3 Deutz a D30 2-cylinder, D40 3-cylinder and a D55 4- cylinder, there is also a Fordson Super Dexta, David Brown 990, and an International. The list goes on with a Massey-Ferguson 35 and 35X and several Nuffield Tractors, including a Universal 3, 345, 460, 465, 1042 and 1060. And the collection is completed by a very lovely, fully restored Singer car.
No visit to Coolakay would be complete without making the climb to 'Walkers Rock' above the farm. Your efforts will be rewarded as you will enjoy a 360-degree view for 10 miles (16 kms) across the surrounding countryside. Take a seat and enjoy the view encompassing the Sugar Loaf Mountain, Killiney Hill, Dublin Bay, the Wicklow Mountains and due to the height of Walker's Hill you are able to look down onto Powerscourt Waterfall.
Yvonne, Robert's wife runs the award-winning Coolakay guesthouse, located beside the Wicklow Way walking trail and Powerscourt Waterfall. The house also featured on Daniel and Majella O'Donnell's B&B Road trip in 2015.
Robert and Yvonne are looking forward to welcoming you to Coolakay Agricultural Heritage Museum this Easter weekend. The museum is now taking adult group bookings
This post is copyrighted© to Ireland Made®
Not to be copied or reproduced without permission.
Do you have an Irish made project old or new you would like us to feature?
Contact Us