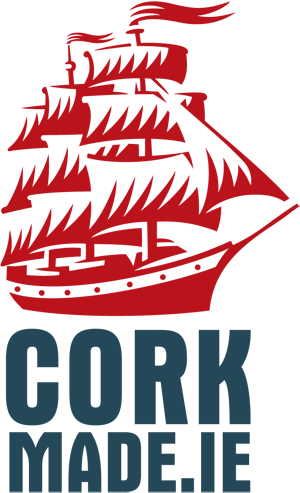 Beautiful in blue – 1964 automatic Mercedes Fintail 220SE | Season 1 Episode 81
Wheels
Dec 08, 2021
We recently spotted a pristine 1964 Mercedes Fintail 220SE automatic in Cork which looked like it just rolled off the production line.
The 220S series was one of Mercedes-Benz's top-of-the-range vehicles, including 220SE four-door saloons, produced from 1959 to 1968, Typically well-engineered this new model was launched at the Frankfurt Show in 1959. 220SE shared the same basic unitary-construction bodyshell and all-round independent suspension as other models.
Longer than their predecessors, the restyled newcomer featured discrete tail fins, giving rise to the "Fintail" nickname. The fintails was "a concession to the prevailing fashion, which was heavily influenced by the Americans at the time".
The 220SE had the range topping engine – a single-overhead camshaft six cylinder. Boasting Bosch fuel injection system raising maximum output to 120bhp from 2,195cc. Top speed was just under 177.03 kmh (110mph) hitting 96kmh (60mph) in under 13 seconds. The 220SE was distinguished from its less expensive siblings through the use of additional chrome trim and twin front and rear bumpers.
This light-blue model is spotted in Cork is said to be in fantastic condition and running perfectly. "Fires right up when cold and still purrs when warm." Obviously owned by genuine Mercedes enthusiast and very carefully looked after. The chrome is all perfect – no pitting to be seen.
The car has spent time in Florida as well as Ireland which means limited salted roads and a hot climate. The car is also said to be "difficult to fault underneath and all around." It certainly looked that way!
Safety was the guiding principle of Mercedes engineering and design at the time of the 220SE launch. For the first time, the 220S series had a new a sturdy crash protection passenger cell and deformation zones at the front and the rear. Passenger safety also influenced the interior design.
As a result the new models were fitted with an upholstered dashboard with flexible and partially recessed instruments. In addition the steering wheel had an upholstered centre-piece. The 220S brochures promised that the owner would enjoy 'motoring standards never known before' – and to countless drivers this was no mere hyperbole. Auto Universum magazine stated in a 1960 test of the 220S that it was "in every respect – performance, safety, comfort and economy – one of the finest cars offered on the world market today."
In the UK in 1965 the cost of the 220SE Mercedes was high, because of import duties, at €3,166 (£2,700). The 220SE was used for rallying by Mercedes and like all their other rally cars they were based on the production cars. This is a fact that they used to sell their cars.. The cars were modified to a certain extent, depending on their intended use, either by strengthening their chassis, increasing their fuel tank or changing their engine characteristics. Their transmission ratio and axle ratio were also varied. Through rallying their cars Mercedes showed the world how their design and engineering could conquer some of the worst roads and conditions imaginable.
Information sources:
1. Bonhams.com
2. Classiccars4sale.net
3. Historics.co.uk
4. Mercedes-benz-publicarchive.com
5. Motorsportretro.com
6. Worldofclassiccars.blogspot.com/
This post is copyrighted© to Ireland Made®
Not to be copied or reproduced without permission.
Do you have an Irish made project old or new you would like us to feature?
Contact Us