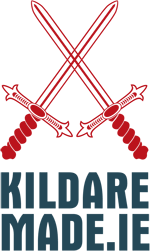 Dennison Trailers – History & Design | Season 2 – Episode 58
Wheels
Nov 27, 2022
When you look at the trailer being towed by a truck on the roads of Ireland and the UK and increasingly in Germany and Scandinavia you will likely see the Dennison logo. For almost six decades and with over 65,000 trailers produced, the Dennison family have been one of the leaders of trailer design and manufacture with a "built to last" philosophy by their highly skilled and experienced workforce in Ireland and the UK. The company strapline is "Dennison – we are right behind you".

The Dennison trailers story begins in Glengormley, Co Antrim in north-east Ireland in October 1964 when brothers George and Jim travelled to England and bought 7 trucks. The brothers rented a filling station from Shell in Glengormley for 10 shillings a week and set themselves up in business as 'Dennison Brothers'.

The 'Construction and Use Regulations' had just introduced a 30 tons gross limit for articulated trucks and trailer. Seeing a gap in the transport market and having the design and fabrication skills, an entrepreneurial spirit and a workshop in Ballyclare lent to them by their father, they built a single axle trailer with a Scammell coupling.

That trailer was advertised for sale and bought by Thomas Gallagher & Son, Londonderry. He then bought a second trailer paying £325 pounds for each unit. These first trailers were given the designation A12L. Both trailers were handed back to the company by Tom Gallagher in 1977 and preserved at the family's Vintage Hall at the Naas factory, which is not open to the public.

By May 1966 the stock of trucks has been disposed of and the focus was firmly placed on the trailer business. In August of the same year Bill Courtney of Transport Supplies, the York and Boden Trailer agent approached the brothers and agreed to join them and 'Dennison Trailers' was formed.

The Dennison product line began to expand and in 1967 they built their first tandem trailer and sold it to Teddy McErlean from Portglenone for £1,100. In January 1967 a Ford D800 tractor unit was purchased and trailer demonstrations began throughout Ireland with a new 33 ft tandem trailer and a 26 ft single axle sitting on top. In 1969 with continued expansion the company achieved two milestones, the production of their 1,000th trailer and the building of a new 10,800 sq. ft production facility.

In August 1970 Jim, Wilson and George Dennison set up 'Dennison Commercials' and obtained the Volvo agency for Northern Ireland. In 1971, Dennison's trailers were partially bought out by the American Crane Fruehauf company.

In 1972 the Dennison group secured the agency for Volvo trucks in the Republic of Ireland and formed Irish Commercials, in Naas, Co Kildare. In 1973 the group joined with Donal and Henry McCarthy to form McCarthy Commercials in Watergrasshill, County Cork.

By 1976 the remainder of the trailer company had been sold to the American Crane Fruehauf company. Following the sale of the trailer company and while abiding to a 5-year non-compete clause the Dennison brothers turned their expertise to building trucks at a plant at Blackchurch, Rathcoole, Co Dublin.

In 1977 Dennison's became the first and only company in Ireland to develop and manufacture their own truck tractor units. The Dennison 265 model was offered in a mixture of 4×2 tractor units and rigids, 6×4 tipper units, and 8×4 tipper units, powered by Rolls Royce, Gardner and Cummins diesels.

By 1981 the Dennison's 5-year non-compete restrictions on the manufacture of trailers had run out and the family decided to close the truck manufacturing business and go back into the manufacturing of trailers. By 1982 a greenfield site was purchased in Naas, Co Kildare and an 8,000 sq. ft. production facility was built and just a few years later in 1988 a new production facility was set up at Caton Road, Lancaster, UK.

The continued expansion and success of the company was not without its setbacks, in 1990 ROR [Rubery Owen Rockwell] the main axle manufacturer for trailers in Ireland and the UK at that time, came with an order for 1000 trailers for the Russian market. Dennison's were lucky in that the company only received orders for 100 of these trailers. One of the company's competitors received an order for 600 units and shortly thereafter the Russian customer 'disappeared'. This began a difficult period for all trailer companies, including Dennison's. Eventually some of the trailers were sold at a 1991 auction in Lancaster and the remainder of the units sold in the spring of 1992, this was a truly testing time for the management of the company.

The development by the company of the sliding skeletal trailer, in 1991, was a significant milestone and it remains the most popular model of trailer sold by the company today with 25,000 units sold.
The first order for sliding trailers in January 1992 was for 12 units to CEL in Woodbridge, UK, at £15,250 per unit – a similar unit at the time was being sold by Crane Fruehauf for £17,000. One of those trailers, restored and painted in blue is now preserved at the Vintage Hall in Naas, County Kildare, which is not open to the public.

2001 was a major year for the company when they expanded the Lancaster offices and were awarded 'Trailer of the Year' at the Commercial Transport Show in Birmingham. In 2002 they did it again when the Dennison tipping trailer wins 'Trailer of the Year'. In 2006 16,000 sq. ft. of manufacturing capacity was built alongside the Caton Road site in Lancaster.

By July 2008, 37,500 Dennison trailers have been built and the company achieved ISO 9001: 2000 accreditation. In 2014, Dennison's Trailers Ltd was 50 years old and major celebrations are held in Ireland and UK.

Two new directions for Dennison's occur in 2017 when steel company and supplier of CKD (Complete Knock Down) trailer kits Mettech Ltd (located in Naas) is acquired by the group and Crick Trailer Sales is set up in Rugby, Warwickshire.

Expansion and investment continue across the Dennison group with a new factory extension in Lancaster in 2019, new R&D offices on the Naas site in 2020 and in 2022 revolutionary new technology for laser cutting machinery and automated welding equipment.

The first manufactured Dennison trailers in various classes are now preserved in their Vintage Hall in Naas, Co Kildare, which is not open to the public. Also, on display and preserved as an important piece of Irish engineering and auto-manufacturing heritage is the 100th Dennison 265 dual-purpose 'tractor-tipper'. Check out the Ireland Made video on the Dennison 265 – Worlds only Rolls Royce engine Dennison Irish built Cattle Truck | Season 2 – Episode 54 https://www.youtube.com/watch?v=Iw4BA1-vT6Y&t=3s
Check out our other video on the history of the Dennison Rolls Royce engined trucks.
Credit : Our thanks to George and David Dennison and to Aidan Kinsella for giving Ireland Made access to their Vintage Hall and private collection.
Do you have an Irish made project old or new you would like us to feature?
Contact Us