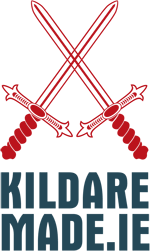 Worlds only Rolls Royce engine Dennison Irish built Cattle Truck | Season 2 – Episode 54
Wheels
Nov 27, 2022
While Dennison Trailers are famous across the world, what is less known outside of Ireland is their range of 4, 6 and 8 wheel trucks manufactured with Rolls Royce, Gardner and Cummins engines in Rathcoole, Co Dublin between 1977 and 1981. In 1977 the Dennison family made manufacturing history when they became the first and only company in Ireland to develop and manufacture their own truck tractor units.

The Dennison story of excellence in design and engineering manufacturing begins in Glengormley, Co Antrim in 1964 when brothers George and Jim Dennison set themselves up in business as 'Dennison Brothers' and seeing a gap in the market and having the design and fabrication skills they built a single axle trailer with a Scammell coupling and used a 'dead' axle out of an AEC truck. This first trailer was given the designation A12L and built for Thomas Gallagher & Son, Londonderry, costing £325.

As their business grew, they established Dennison Trailers Ltd in 1966 and the company continuing to expand in 1969 they achieved two milestones with the building of a new 10,800 sq. ft production facility and production of their 1,000th trailer.

With business booming in 1971 the Dennison's were approached by the USA Crane Fruehauf company and an agreement was reached to sell them 51% of the company. By 1975 with the 6,500th trailer rolling off the production line the balance of shares in the trailer company was sold to Crane Fruehauf and this is where our story of this unique Irish-made truck begins.

By 1976 the Dennison's had fully exited the trailer business and with engineering excellence still in their hearts and contracted by a 5-year non-compete clause, George, Jim and brothers Wilson, Philip and Robert travelled to the Frankfurt Motor Show. As recounted by David Dennison his Uncle Jim said to his father George, "We built a trailer, why don't we build a truck?" And so, a new chapter began for the Dennison family with the establishment of their truck brand. They began in 1976 by purchasing a manufacturing facility in Blackchurch, Rathcoole, Co. Dublin and by 1977 the first Dennison trucks rolled off the line.

The Dennison 265 truck design and assembly line was overseen by a former design engineer from ERF trucks. The 265 was offered in a mixture of 4X2 tractor units and rigids, 6X4 tipper units, and 8X4 tipper units.

Production of the first 50 trucks used cabs as fitted to Fodens at the time and these were initially sourced from UK based Motorpanels Ltd. The majority of the components at the time were sourced from the UK. The Motorpanels cab are referred to in-house as the 'old cab'.

The remaining 200 trucks were fitted with the Finnish-built Sisu Model -M cab, chosen as it was made with all straight panels and therefore easy to repair. The Sisu cab came into the factory as a shell and was trimmed in using locally sourced cloth, carpet and upholstery.

Dennison's produced a mixture of tractor units, 8-wheel tippers and some tankers. Two hundred Rolls-Royce Eagle diesels (265 hp & some 220 hp & 290 hp) with Fuller transmissions made up the majority of powerplants used. Forty-eight Gardner engines were used for a time and there were just two trucks fitted with Cummins diesels, one 220hp and the other 290hp. Most of the Dennison 265s built remained in Ireland with a small number sold into the UK.

The Dennison's currently have one of their Cummins powered trucks in fully restored condition, a blue painted unit with the registration LCK 495W formerly owned by Burridge Ltd, Cumbria and on display at the company's factory in Lancaster. This truck is unique in that it is one of only two Dennison trucks manufactured with a Cummins engine.

The green 265 (IZY 595) in the family's private collection was the 100th Dennison to roll of the Rathcoole production line and was ordered by Pat John Rice of Co Louth in late 1978 for £28,850 and used for the haulage of sand and gravel for his asphalt contractor business.

As a side story Dennison's had delayed the delivery of this truck as it was put on display at the 1979 RDS (Royal Dublin Society) Spring Show to celebrate the 100th Dennison truck manufactured.

What makes this IZY 595 unique is that it has a party-piece to its design in that it is dual-purpose as a tipper/ tractor unit. There was a second similar specification unit produced without a tipping body, sold new to PJ Walls Construction where it remained in active service until 1998.

The truck's tipper unit could be removed in 10 minutes and did not require any special tools as the legs were an integral part of the unit. And it is also the only Dennison 265 ever built that achieved both the role of tractor and tipper in its working career. Pat John Rice traded in the 265 in 1986 and for a number of years the whereabouts of this truck were unknown.

However, after many years of searching in 1996 George Dennison tracked down IZY 595 to the A S Ballantine quarry in Co Donegal, where they had been using the 265 as a tipper unit and occasionally as a tractor unit. Ballantine's sold the truck back to George and David recounts a fond memory of collecting and loading up the truck himself and bringing it back to Naas.

With IZY 595 now back in Naas a unique part of the history of the company and Irish transport heritage was to be preserved. After being held in storage for over a decade, in 2014 IZY 595 was sent to restoration specialists, Longton Coachcraft in Preston, UK for a complete nut and bolt restoration.
The truck is now on display in the Dennison Vintage Hall in Naas, which is not open to the public, alongside thousands of photographs recording the history of the family, scale models and the first and second trailers ever made by the company.

Of the 250 Dennison trucks built it is thought that less than 40 survive. There was a special production run of just 10 trucks bodied for cattle haulage and just two of these survive and PZN 856 is the only one of them restored, making it the 'Worlds only' and it is owned by Cork man, Billy Kiely.

Billy's Dennison 265 long-wheelbase cattle truck was purchased new in late 1979 for Murtaghs of Athboy Co. Meath and is still on the original Meath registration. Billy bought this 265 around 10 years ago from Limerick and spent 3 years restoring it to pristine condition.

As Chairman of the Charleville & District Veteran, Vintage & Classic Motors Club, Billy recognised this trucks ultra-rare pedigree and knew he had to undertake what was a mammoth restoration. In his own words, "I was determined to save this rare Irish-built truck. You would need a love for it because it was a very challenging project. I was thankful for the help from friends far and near and especially my 93-year-old father Ned and son Billy junior, who helped in restoring it."

Coming from Milford just outside Charleville, Co Cork, Billy's family have long been involved in trucking with his grandfather starting as a carter and then establishing a licenced haulage business in 1933. Billy drove trucks until 2001 and now works as an electrician.

Restoration of the Dennison 265 took three years and involved a complete strip-down and the disassembly of the entire truck. According to Billy, the cab was the hardest part of the restoration as they had to work on every single panel. Now resplendent in the Cork County colours, Billy's Dennison 265 is back on the road and attending vintage shows during this summer.

There just one other Dennison 265 cattle truck known to exist. It is currently in west Cork and in very poor condition and waiting for Billy to restore as one of his future projects.

The Dennison 265 was held in good esteem and purchased by several Irish public bodies including the ESB (Electricity Supply Board), and the P&T (Department of Post and Telegraphs). From 1977 to 1981, 250 Denison trucks were manufactured in various configurations, and it is believed that the last two Dennison 265s manufactured were painted in Department of Post and Telegraphs (P&T) orange and worked in the stores yard.

By 1981 the Dennison's 5-year non-compete restrictions on the manufacture of trailers had run out and the family decided to close the truck manufacturing business and go back into the manufacturing of trailers. By 1982 a greenfield site was purchased in Naas, Co Kildare and an 8,000 sq. ft. production facility was built and just a few years later a new production facility was set up in Lancaster, UK.

Dennison's are a leading manufacturer of trailers in Ireland and the UK and dominate the container transport sector, having produced 65,000 units to date. In Ireland, Dennison have established themselves as the market leader for tipping trailers and in the UK, they dominate the skeletal trailer market.
Check out our other video on the history of Dennison trailers.
Sources of Information
• Billy Kiely
• Colin Stone
• Irish Examiner
• National Transport Museum of Ireland
• Neilshocks75
• Peter Whiston
• Richard Stanier Collection
• Stavros969
Credit : Our thanks to George and David Dennison and to Aidan Kinsella for giving Ireland Made access to their Vintage Hall and private collection.
Do you have an Irish made project old or new you would like us to feature?
Contact Us