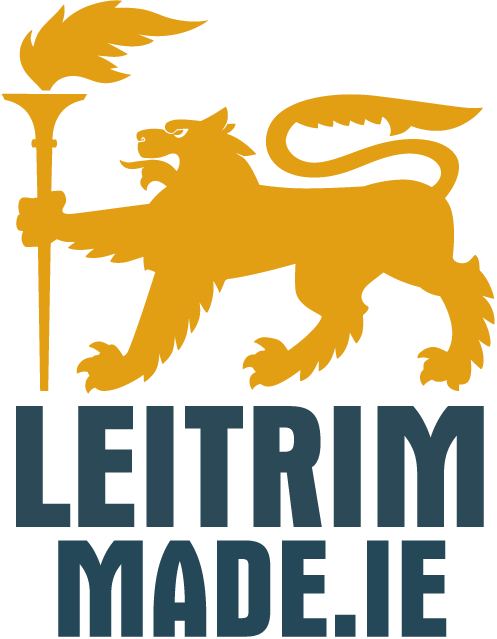 Easter reopening of Cavan & Leitrim Railway Museum | Season 2 – Episode 5
After a long shutdown for COVID the Cavan and Leitrim Railway Museum is reopening on Easter Sunday 2022.
This incredible museum collection is located in Dromod Co Leitrim on the site of the original Cavan and Leitrim Railway station. Easy to get to by train, bus and car. You enter the museum through the former railway station where the friendly and knowledgeable volunteers will personally guide you through their vast collection.
The museum collection includes trains, planes and automobiles and even a home-made submarine!! There are numerous unusual items in the collection, including the 'Geoghegan Steam Engine,' No. 22 a converter design used in the Guinness brewery adapted for use on both their narrow and broad-gauge rail systems.
When Guinness barrels were to be transported to Heuston Station for distribution across Ireland, Engineer-in-Chief Samuel Geoghegan's converter locomotive was hoisted by crane from the 22" narrow gauge track into a geared bogie on the 5ft 3in broad-gauge track and then the train proceeded to the mainline station. A unique solution to a unique engineering problem.
Geoghegan engine No. 22 is on permanent loan by Robert Guinness to the Cavan & Leitrim Railway Museum. This engine is currently in the planning stage to return to steam, requiring only new connecting rods and a boiler and when completed No. 22 will be the only Geoghegan engine in steam anywhere in the world.
Another unique display, the only one of its type in Ireland or the UK is a 33 ft long section of a 1956 Douglas DC-7C Long Range Airliner. You can visit the restored cockpit and forward passenger cabin of this incredible aircraft flown on by Marilyn Monroe and Queen Elizabeth.
Built in Santa Monica California in 1956 at a cost of $2,272,000 this aircraft could carry 7,800 gallons of fuel, enough for 17.5 hours of flight time. The DC-7C aircraft entered service on the London to New York route in December 1956 with B.O.A.C. the British State airline.
The volunteers of the Cavan & Leitrim Museum are working hard to keep our Irish transport heritage alive, and they need your support. There are lots of ways you can help;
1. volunteer your time
2. sponsor a sleeper for €20
3. sponsor a panel of railway track for €100. Each panel contains 11 sleepers along with bolts and screws
4. sponsor a lorry-load of rock ballast for underneath the tracks for €180
Sponsor and donate to the Cavan and Leitrim Railway Museum https://www.cavanandleitrimrailway.co…
We look forward to seeing you all at Cavan and Leitrim Railway Museum on Easter Sunday, 17th April 2022.
This post is copyrighted© to Ireland Made®
Not to be copied or reproduced without permission.
Do you have an Irish made project old or new you would like us to feature?
Contact Us