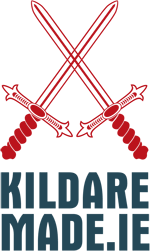 Irish-built 1907 Silverstream as good as the Rolls Royce | Season 1 – Episode 95
Wheels
Feb 08, 2022
Irish born Philip T. Somerville-Large became a civil engineer in the late 1800s working in the field of railway construction. In 1897 ill health caused his retirement from his senior position. He returned to his home in Kilcullen, Co. Kildare but his active and fertile mind demanded a new project.
He had already taken an interest in the development of the motor car and indeed is said to have owned a De Dietrich 16 / 24hp motor car in 1906. His careful study of motor cars generally convinced him that he could build his own car to a better specification, improving on engineering designs that already existed, rather than innovating.
Somerville-Large decided in 1907 to carefully research the possibility of building his own car and embarked upon a fact finding exercise. His standards were high and broadly speaking only the highest quality and the most expensive items were selected.
The first car was to be assembled from components purchased from a wide range of suppliers which was the method first adopted by the famous English 'auto king' William Morris. Essentially the finished product is an Anglo-French hybrid, meticulously assembled by Somerville-Large in Ireland. The chassis he chose was from the French manufacturers, Malicet et Blin a supplier to many European car makers at the time.
He turned to Soc. des Moteurs Gnome, France for the engine, choosing a six-cylinder type 6DMB unit with a bore and stroke of 85 x 90mm and a cylinder capacity of 3,065cc. Soc. des Moteurs Gnome is most famous for its aircraft engines but it started out as a car engine maker. The Silver Stream engine is said to have cost £67.10s – a princely sum that time.
A German Bosch DR6 dual ignition magneto was chosen and single Doosan carburettor provided the fuel feed. A Hele-Shaw multi-plate clutch provided drive to the four-speed gearbox. The coachwork was conceived by Somerville-Large while holidaying in Switzerland.
After much research Salmons of Newport Pagnell, which had started as a horse drawn coach builder but had moved into cars by the end of the 1800s, were commissioned to construct the coachwork. The hood and windscreen are to a design and manufacture by Lowe, Bevan & Co of Birmingham another company which had started as a horse drawn coach builder as far back as 1747 but moved into motorcars at the start of the 1900s. The Lowe, Bevan hood arrangement allowed for either two seat or four seat configuration.
The total cost of the car for materials in 1907 alone amounted to some £370, by no means inexpensive. With notional labour costs added on the finished car would not have been commercially viable had series (or serious?) production commenced. In short, this was a luxury motor car, built to the highest standards from the finest components.
An Irish-conceived and built car that came so close to entering production and could have competed with Rolls Royce. And finally a surviving model said to be in "outstandingly original condition" was sold in 2007 by Bonhams of London for €167,779 (£144,500)
Sources of information: 1. Allcarindex.com 2. Bonhams.com 3. Irishjagclub.ie 4. Irish Vintage Scene Magazine 5. Journal.classiccars.com 6. Kilcullenbridge.blogspot.com
Feel free to share on social media.
This post is copyrighted© to Ireland Made® Not to be copied or reproduced without permission.
Do you have an Irish made project old or new you would like us to feature?
Contact Us