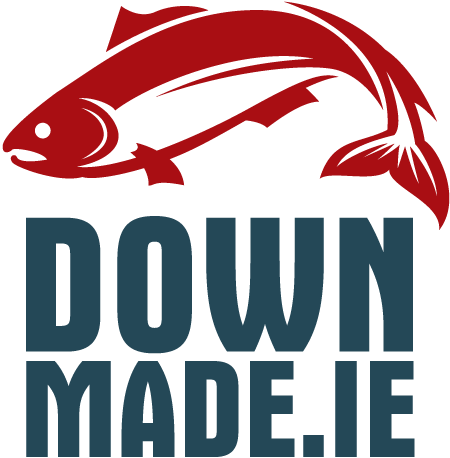 Irish ejector seat invention saves 7664 lives | Season 1 – Episode 94
Wings
Feb 08, 2022
The ejector seat was invented by James Martin (September 11, 1893 – January 5, 1981) who was born in Crossgar, Co Down. By 1934, Captain (later Sir) James Martin had joined up with pilot Captain Valentine Baker to pursue military contracts and together they founded the Martin Baker Aircraft Company, in Buckinghamshire, UK.
From 1937 the Martin Baker Aircraft Company produced several prototype aircraft and during World War 2, used the design patents for aircraft structures held by Martin and began with the MB 1.
Like many great inventions that save lives, the idea for the ejector seat began with a tragedy. Martin & Baker had divided their roles in the Martin Baker company, James Martin took on the engineering and as Valentine Baker was a flying instructor he took the role of company test pilot.
On September 12, 1942 while testing their third design of aeroplane, the Martin-Baker M.B.3, when the engine seized and Captain Baker was forced to make an emergency landing and he was killed in the crash.
Following Valentine Baker's death in 1942, James Martin was so affected by the tragedy of his friend's death that he concentrated all of his engineering abilities on pilot-safety and this became his primary focus. Later the Martin-Baker company reorganised to focus primarily on ejection seats.
In 1944 the British Ministry of Aircraft Production approached the company and tasked them with investigating how the pilot of a high-speed aircraft could be assisted in bailing out of their aircraft in the event of an emergency? As the Martin-Baker company had been investigating ejector seats since 1934, ahead of other aviation manufacturers in Germany and Sweden they were well placed to advise the Ministry.
Bernard (Bert) Lynch conducted his first mid-flight test ejection over Chalgrove Airfield in Oxfordshire on 24th July 1946. While flying in a specially modified Gloster Meteor 3 jet he ejected himself from the rear cockpit at a speed of 514.9 km/h (320 mph), 2,438 m (8,000 ft) in the air. 'Punching out' is the slang name for baling out of an aeroplane using an ejector seat.
The next leap forward by the company came in 1961 when they achieved a zero-zero capability for their ejector seats, whereby a pilot can safely eject upwards from the aircraft cockpit at zero altitude and zero airspeed.
Sir James Martin was a successful businessman who inspired loyalty in his staff. He was rarely absent from the Denham works and he lived nearby where he died 5 January 1981. Martin-Baker company remains at the forefront of ejector seat design and research to this day and retains two Gloster Meteor T.7 aircraft as flying testbeds.
If you are 'lucky' enough to have ejected from the cockpit of an aircraft or helicopter using a Martin-Baker ejection seat, you are then invited to join an exclusive Ejectee club; the 'Ejection Tie Club' where the members are all unified by having their lives saved by a Martin-Baker ejection seats. Club members receive a tie, patch, certificate, tie pin or a brooch for the women and membership card. All Ejection Tie Club memorabilia depicts a red triangle warning sign, the recognised international danger symbol for an ejection seat.
From 30th May 1949 to date the ejector seats of the Martin-Baker Aircraft Company are being used in 200 fixed-wing and rotary types of aircraft by 93 air forces worldwide and have saved the lives of 7,664 aircrew members and counting….
Information sources: 1. Martin Baker https://martin-baker.com/ 2. https://www.friendsofstokesbay.co.uk/… 3. https://www.vorticity-systems.com/cas… 4. Meteor Eject: A Cold War Jet Pilot's by Nick Carter 5. YouTube.com/Aiirsource 6. www.rafmuseum.org.uk 7. Wings: the encyclopedia of aviation in weekly parts, no. 79 (1978) 8. Prof. Sir Bernard Crossland and John S. Moore, The lives of great engineers of Ulster, i (2003) 9. Dictionary of Irish Biography www.dib.ie

Feel free to share on social media.
This post is copyrighted© to Ireland Made® Not to be copied or reproduced without permission.
Do you have an Irish made project old or new you would like us to feature?
Contact Us