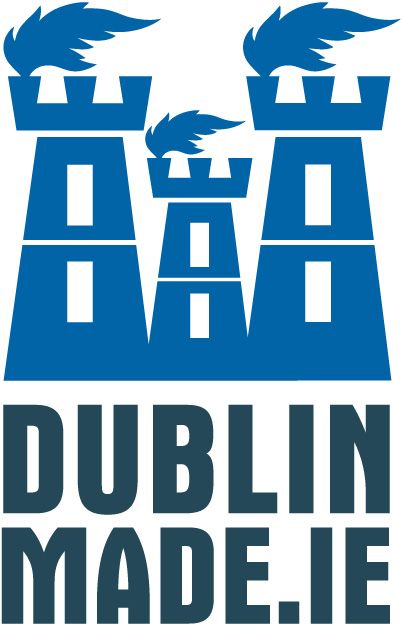 The Chequered Career of the Dublin Built Helga 1908 – 1947 | Season 3 – Episode 77
Floats
Oct 29, 2023
++ FREE TO VIEW ++ you can also support the work of Ireland Made via the 'Ireland Made' page on www.patreon.com 👍
If you were to inquire with a Dubliner about the 'Helga', chances are they'd promptly say that she was the British gunboat responsible for shelling O'Connell Street during the 1916 Easter Rising.
However, what many people might be unaware of is that Helga II was originally constructed in Dublin as a research vessel for the Department of Agriculture and Technical Instruction. She enjoyed a distinguished career spanning thirty-nine years before meeting an unfortunate end with her sinking near the Saltee Islands.
CONGESTED DISTRICTS BOARD
In the aftermath of the Great Famine (1845 – '52), the British government established the Congested Districts Board. One of their key suggestions was to foster the growth of Irish fisheries, aiming to offer an alternative to an excessive reliance on the potato harvest. The forerunner of today's Department of Agriculture, Food and the Marine which took over from the Congested Districts Board, was the Department of Agriculture and Technical Instruction for Ireland (DATI), established in 1899 by British authorities and based in Glasnevin, Dublin.
HELGA II COMMISSIONED
In 1899 the DATI purchased a steam yacht, named Helga, built in 1891, as Ireland's first fishery research vessel. The Helga was successful, but not entirely suited to its purpose so, in 1908 after an internal campaign by staff members, Reverend William Spotswood-Green and Ernest W.L. Holt, the Dublin Dockyard Company was commissioned to build a purpose-built ship to be named Helga II. With her keel laid down in 1908, Helga II was commissioned in 1915 and was set to work on fishery patrols, scientific research and seabed surveys.
Interestingly, Rev. Spotswood-Green boasted an additional claim to fame as back in 1882 he was the first person to successfully ascend Mount Cook, New Zealand's tallest peak.
The design of Helga II garnered such widespread interest that Canada commissioned two ships to be built to the same specifications by the Dublin Dockyard Company. HMCS (His Majesties Canadian Ship) Galiano was launched on 18 October 1913 and completed in December 1913 and HMCS Malaspina laid down in 1913 and scrapped in 1946.
ADMIRALTY REQUISITION
In March 1915, the Admiralty requisitioned her from the DATI and she was officially redesignated as "His Majesty's Yacht Helga" (HMY), a steam yacht armed for service, formally categorised as an "Armed Auxiliary Patrol Yacht." During this period, the "II" was omitted from her name and she went on to play a pivotal role as an anti-submarine patrol vessel, in addition to fulfilling escort duties in the Irish Sea.
EASTER RISING 1916
The period of history most associated with the Helga is the Easter Rising which occurred during World War 1 (1914 – 1918) on Monday, 24th April 1916 with the seizing of the General Post Office on Sackville Street (now O'Connell Street) and other key buildings across Dublin.
According to Lar Joyce of the National Museum, "like much of the British government's response to the 1916 Rising, the HMY Helga was rushed into service to make up for the British Army's lack of artillery." And so on the night of the 25th of April, HMY Helga was ordered up the Liffey having earlier shelled rebel forces at Boland's Mill, to anchor alongside the Loop Line Bridge near Custom House Quay and to shell Liberty Hall, the headquarters of the Irish Citizen Army & ITGWU, with her 12 pounder gun.
The Helga's gunners were very constricted by a narrow field of fire caused by obstructions from the nearby Customs House, a Guinness vessel moored at the quayside, a low tide and the Loop Line railway bridge crossing the River Liffey and connecting Tara Street with Amiens St (now Connolly Station), which acted as a very effective screen, largely shielding Liberty Hall and Sackville Street.
Conflicting accounts at the time said that the Helga had to anchor some distance downstream, to be able to elevate her gun so as to avoid hitting these buildings and one account states that the first high-explosive round fired actually struck the railway bridge.
SHELLING LIBERTY HALL
Even to this day, significant debate persists regarding the precise targets of the Helga and the specific buildings that her shellfire struck. It's worth noting that she fired only forty shells throughout the course of the rebellion. Her log from the next morning doesn't give much information; "26 April. Proceeded up River. Stopped near Custom House. Opened fire on 'Liberty Hall' in conjunction with Military. Fired 24 rounds (8.00 am)."
Despite only firing a total of forty shells, she was using high-explosive rounds in a joint operation with an eighteen-pounder army field gun firing shrapnel rounds which was set up on the south river quays by Butt Bridge at Tara Street and between them much damage was caused. Initially, her mission was to target Liberty Hall. However, unbeknownst to the crew of the Helga, the building was empty, except for caretaker Peter Ennis, who managed to escape the bombardment unharmed.
As the day wore on and Helga's barrage continued, orders reached her captain to cease operations as the elevation of the deck gun that was required to clear the railway bridge was sending the high-explosive shells a considerable distance and there were a number of near misses to the the Viceregal Lodge (Áras an Uachtaráin) located 3 miles away in Phoenix Park.
ANTI-SUBMARINE SERVICE
Following her involvement in the Easter Rising, the Admiralty reassigned her to serve as an anti-submarine patrol vessel, along with her responsibilities of providing escort duties in the Irish Sea.
In April 1918, she was attributed with the sinking of a submarine near the Isle of Man and, in recognition of this accomplishment, she proudly displayed a star on her funnel throughout the rest of her service. However, post-war investigations confirmed that no German submarine was indeed sunk in that vicinity during that specific time.
RMS LEINSTER
Helga was called upon as a rescue ship when on 10th October 1918 RMS (Royal Mail Ship) Leinster, the pride of Irish commercial shipping was struck by two torpedoes from a German U-boat No, 123 and 564 passengers were lost.
At the time she HMY Helga was bunkering in Kingstown (now Dún Laoghaire) and the same ship that had been shelling the city of Dublin two years previously sailed out and was first on the scene to rescue 90 passengers, later landing them in Wales.
In July 1922, during the Civil War, she was requisitioned by the government and deployed against Anti-Treaty forces in Munster. The strategic use of landing troops by sea allowed the Free State forces to bypass republican road and rail ambushes.
RENAMED MUIRCHÚ
In August 1923 the British Admiralty transferred HMY Helga to the new Irish Free State Government and she was renamed "Muirchú" (Sea Hound) and resumed her fishery protection duties with the Department of Agriculture and Fisheries although as she lacked armaments until 1936 and so proved ineffective in protecting Irish fisheries.
At the outset of the Second World War Ireland had no established naval forces and in lieu of such a force, established the Marine and Coast-watching Service (Marine Service) in September 1939. On December 12, 1939, Muirchú was transferred to the Marine Service from the Department of Agriculture and Fisheries.
NAVAL SERVICE
In September 1946, the government made the decision to formally incorporate the Marine Service into the Defence Forces. This marked the establishment of the Irish Naval Service as we know it today and Muirchú became its inaugural vessel. Muirchú also holds the unique distinction of being the only custom-built Irish marine research ship, a distinction that stands to this day.
By 1947 it was reported that the Government were offering Muirchú for sale by tender, as:
"…now that we have acquired a number (three) of fast armed corvettes, presumably we can protect our fisheries more efficiently and the Muirchú, a comparatively slow and antiqued warship, is no longer as valuable to us as it was."
DISPOSAL & SINKING
In May 1947, as reported by the Irish Press, the Hammond Lane Metal Company, acquired Muirchú and intended to tow her from the Irish Navy Headquarters at Haulbowline, Cork northwards along the east coast of Ireland to Dublin "to be broken up for scrap at the purchasers' Ringsend ship-breaking yard."
Unfortunately, she never reached Ringsend. On May 9th, news emerged that the vessel had gone down the previous morning, about eight miles south of the Coningbeg Lightship, near the Wexford coast, close to the Saltee Islands. It was reported that a Welsh fishing trawler had come to the rescue, evacuating the crew of ten and three passengers, who were landed at Milford Haven in Wales.
According to a report in The Irish Press, "It is believed that the vibration of her engines, following a long lie-up at Hawlbowline Dockyard, Cork, until she was bought by the Hammond Lane Foundry recently for breaking up, dislodged her plates and she sprang a leak."
Upon learning about the ship's sinking, several Dublin newspaper reporters approached for comment, Captain David Thompson, who had been aboard the Helga in 1916. Reluctant to say very much on the ship's sinking, he focussed on her time as a gunboat in 1916; "it was a thing that should never have been done, especially to call on a local ship and crew."
Local divers successfully retrieved a porthole from the wreck of the Muirchú and it is now on display in Peg's Bar, Ballygarrett, Gorey.
The Helga / Muirchú had a career spanning thirty-nine years marked by a checkered history.
Information sources and photo credits:
British Pathé
ComeHereToMe.com
David Doran – Peg's Bar
DublinDockworkers.com
Gov.ie
Irish Country Life History – The Department of Agriculture and Technical Instruction (DATI)
Irishships.org
JSTOR.org
Liffey Ships and Shipbuilding – Pat Sweeny
Lornasixsmith.com
Lugnad.ie
Military.ie
National Library of Ireland
Newsfour.ie
OSI.ie (Tailte Éireann)
Photo by Jacques Boyer/Roger Viollet via Getty Images
Silverhawkauthor.com
Stories from 1916
The Helga / Muirchu and her Contribution to Galway Maritime History – Timothy Collins
The Postal Museum
TheIrishHistory.com
Tides & Tales
UCD Archives
Tech Specs
HMY Helga II/ Muirchú specifications:
Owner: Department of Agriculture and Technical Instruction (DATI)
Builder: Dublin Liffey Dockyard
Laid down: 1908
Commissioned: 1915
Type: Steam yacht
Displacement: 323 tons
Length: 155 ft (47 m)
Armament: when constructed a QF 3-pounder Hotchkiss gun which was later upgraded to 2 QF 12-pounder 12 cwt naval guns
Acquisition by Irish Free State: August 1923
Renamed: Muirchú (Hound of the Sea)
Decommissioned: 1947
Fate: Sold to Hammond Lane Scrap Merchants Dublin and sank during its delivery voyage 1915 Admiralty requisitioned & renamed her HMY Helga
Written By:
Kevin Reid
With a lifelong interest in all things mechanical, Kevin Reid founded the Ireland Made® archive to collect and preserve stories of Irish transport past and present. If it has wings, wheels or it floats and has a connection to Ireland you will find it here. We hope that you will enjoy our twice weekly videos and stories.
Do you have an Irish made project old or new you would like us to feature?
Contact Us