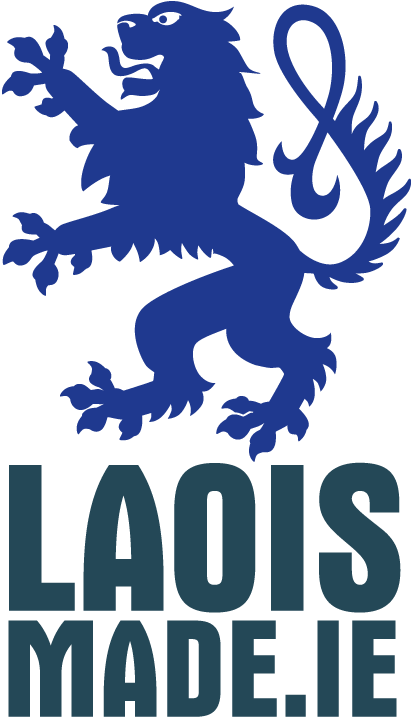 Irish man in Siberia sets World Speed Record in 1976 UAZ-452 | Season 1 – Episode 72 (Part 2)
Wheels
Mar 04, 2022
An Irish led international team of adventure motorcyclists journeyed to Siberia to take on the challenge of driving the length of the frozen Lake Baikal – over 830 kms in the Siberian winter.
Between 16th and 27th February 2020, 6 motorcyclists from Ireland, Lithuania, UK, Germany and Argentina riding 6 KTMs and supported by 1 very tough UAZ-452 special broke two Guinness World Records at the Baikal Mile Ice Speed Festival.
To support the team in the harsh Siberian winter a tough support vehicle was required and a 1976 UAZ-452 4×4 ex-radio van was selected as the donor vehicle for The Baikal Project support truck. In the workshop of Matt McGrath the body of the UAZ-452 was removed and a Toyota Hi-Lux chassis was re-purposed with high-lift suspension and long-range tanks to accept the UAZ body which had been stretched.
Extensive insulation was fitted to cope with the potential of very low outside temperatures and a stove in the cabin for heating. Power came from a 3-litre Hi-Lux engine with a 5-speed gearbox.
Lake Baikal is a unique place and is the world's deepest (1,642 m) and largest freshwater lake. The entire lake is 636 km (395 mi) long and 79 km (49 mi) wide and frozen from January to May when it is safe to drive on. The Siberian weather was going to test the equipment and the competitors as the coldest temperature recorded in Siberia was -90.
One of the most important priorities during the Ice Speed Festival was respect for the natural environment and the Russian Ministerial department 'VKH Development' were on site to monitor the vehicles and eliminate any negative consequences for the environment.
Racing for the Ice Speed Festival took place on the meter-deep ice in the middle of Lake Baikal on two tracks; a one-mile track and a two-mile track. To ensure top speeds could be achieved, each of the tracks were constantly planed and smoothed, however, due to earthquakes and the water under the ice being in constant movement a large crack had appeared at 1.4 miles into the course and this lead to the cancellation of some heats due to safety concerns.
Along with The Baikal Project from Ireland there were 114 competitors from countries across the world and their machines were just as diverse. Along with the UAZ special from Ireland, there were BMW powered monowheels, mini-bikes, Ural sidecars, trikes, wheeled and tracked quads, go-karts, hovercraft, air boats, a 4×4 Scania truck, a Mil Mi-8 helicopter and a mental Bentley Continental GT running on tank tracks.
A number of speed records were set in fantastic machines such as the highest speed of 262.3 km\h (163 mph) set by Alexander Mishkinis on his BMW S 1000 RR and an extremely skilful Arkady Tsaregradtsy who achieved a record-breaking parallel drift in his Flanker F prototype at an unbelievable 246 km/h (152.8 mph).
But the Guinness World Records we are most impressed with were achieved by Gary O'Keefe and Kevin Emans from The Baikal Project Team. Gary O'Keeffe now officially holds the World Record for the 'Greatest distance covered driving on ice in one week' at 798.3 km. Reaching speeds of 96.5 km/h (60 mph) the UAZ-452 special sped across the ice of Lake Baikal to smash the previous record.
Kevin Emans also now holds an official World Record on behalf of The Baikal Project Team of 'Longest motorcycle journey on ice (off-road)' on his KTM at 743.43 kms.
The UAZ-542 special was built near Abbeyleix, Co Laois by the very skilled, Matt McGrath and his dedicated team and performed faultlessly on its record-breaking epic journey across Lake Baikal. The only issue arising during the arduous Siberian driving conditions was water in the fuel and a new filter solved this issue.
Matt McGrath and members of the build team made the long journey out from Ireland for the last few days of the Ice Speed Festival and to see their mighty UAZ-452 special in action. The UAZ-452 special is now back in Ireland and awaiting it's next adventure.
Photo & Video Credit: Matt McGrath, Gary O'Keeffe
Photo Credit: Egidijus Babelis
Credit: Matt McGrath, Gary O'Keeffe, James McGrath, Mick Chester, Norman Vance, Brendan Tyrell, Darren Hyland, Seamus and Paul Cranny, CJ from Canada, Mark Kemp and Ken.
Credit: Michael Lichter
This post is copyrighted© to Ireland Made®
Not to be copied or reproduced without permission.
Do you have an Irish made project old or new you would like us to feature?
Contact Us